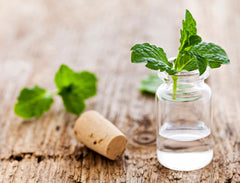 Stress is a factor in everybody's life and coping can be a struggle. Some periods of stress and anxiety render you too wired to sleep, too nauseous to eat, and even too unfocused to solve your problems. As frustrating as it can feel, it's usually manageable – but when the holidays hit, it can become overwhelming. Read on to see how you can manage your stress with scent this holiday season.
Stress can begin with losing sleep, which is often indicative of being overworked and anxious. These feelings then bleed into other areas of your life, causing you to act snappish, frustrated or left with a short temper. There's no need to stress, however, when you can ease anxiety with
pine
and improve your mood with
vanilla
.
When your brain focuses on multiple tasks, your concentration begins to wane and performance at any single task becomes sub par. This is particularly unfortunate around the holidays, because who doesn't have a hundred things to do? Improve your concentration with
cinnamon,
while giving yourself an energy boost with
peppermint
or
citrus
.
Physical symptoms of stress are the easiest to spot (yet the most ignored), and can be the most relevant indicators. Loss of hair, pallid skin, and chronic sickness are all stress-related symptoms that are sometimes mistaken for common ailments, like allergies. If this is a feeling you experience, then never fear – sometimes finding a few moments of relaxation is all you need to ease the physical tolls of stress. Seek out 5 minutes in the day to breathe in scents of
lavender
and to sit quietly by yourself. A few moments of mediation combined with these scents of relaxation will do wonders for the tension in your body, leading to a more relaxed disposition throughout the day.
Know someone in need of these aromatherapy techniques? Add your personal touch and make them a satchel of homemade potpourri! We love this idea at
The Peaceful Haven
(although it requires some preparation) or, if you need one in a hurry for the holidays, this version from
Style Me Pretty
. For more variety, try one of
these 11 combinations at Snappy Living.