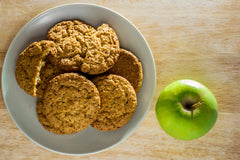 As one of the most anticipated seasons of the year, summer time brings joys and challenges. The glorious, sunny days send your kids screaming in delight to enjoy outdoor activities like water play, bike riding, sports, and convening at a neighbor's house. Everything looks and feels like a parenting magazine…Until those kids come screaming back to your house with "I'm hungry" and "I'm thirsty."
Try whipping up these easy, healthy summertime kid snacks to satiate and impress.
Cucumber Sandwich: Take a new, healthier spin on an oldie but a goodie. Use sliced cucumber as the "bread" and layer their favorite cold cut with a slice of cheese. These bite-sized sandwiches are easy to prepare and offer crisp refreshment as well as provide your kids with energy to enjoy more outdoor fun.
Watermelon Popsicle: You can't have summer without watermelon! At this particular time of year, watermelon is at its juiciest and sweetest. To make this sticky favorite, all you need is to blend watermelon to the right consistency for your family (chunks or no chunks) add some sugar and some salt, then freeze using a suitable container. Ice cube trays and paper cups with Popsicle sticks will get the job done.
Apple cookie: Similar to the above mentioned cucumber sandwich, this cookie refreshes and energizes, is simple to make and combines some yummy elements to disguise how healthy it really is. Spread any nut butter on a thin apple slice and sprinkle shredded coconut, walnuts and chocolate chips. Viola! You and your kids can also get creative with the toppings.
Strawberry Lemonade: Add a new spin to the old "lemonade stand" with this favorite summer time drink. To prepare, just blend strawberries, water and sugar until it has a juice consistency. Pour the juice into a serving container, add more sugar and water to get the taste you prefer, then spritz in some lemon juice. If you want to keep it even more simple, just pack up bottles of water and stick your child's favorite fruit inside for a hydrating, but tasty, poolside drink.
Summertime brings longer hours in the sun and more time to spend with family and friends. If you want to avoid cranky hunger meltdowns and the dehydrated headaches this season could bring, try these favorite summer time snacks and have the kids help you make them too. Who knows, maybe they will serve them to you!
Taking care of your skin starts from the inside out, which is why we're all about whipping up these healthy summertime kids snacks. But that doesn't mean you should ignore your skin care routine completely when summertime rolls around! Check out our Real Purity Skin Care category now and take 30% off any full-size item listed there. Just use code

HOT30

at checkout.