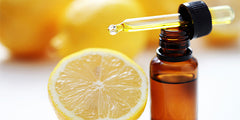 If you're feeling bloated, fatigued, or just need a natural body reset, make a smoothie! Smoothies are a versatile, healthy way to detox your body and get the nutrients you need to feel energized. Experiment with adding chia seeds, flax seeds, or protein powder to increase fiber and protein intake. Perfect for an on-the-go breakfast, snack, or meal replacement, these easy smoothie recipes are sure to please.
For Energy
Start your day right with this energizing matcha smoothie. The green tea provides a burst of energy, while banana and spinach offer potassium and iron.
Ingredients:
2 cups lightly packed baby spinach
4 teaspoons roughly chopped fresh ginger
2 frozen bananas
4 teaspoons lemon juice
2 teaspoons matcha powder
1 ½ cups coconut water
Blend all ingredients in a blender on high speed until smooth.
For Digestion
Having tummy trouble? Try this probiotic-packed smoothie to get your gut back in check.
Ingredients:
½ cup dairy free milk (try almond or cashew milk)
½ cup dairy free kefir or yogurt
1 cup spinach
1 teaspoon cinnamon
1 teaspoon vanilla extract
1 ounce aloe vera juice
Add all ingredients in a blender and blend until smooth. Add more vanilla or cinnamon to taste.
For Wellness
Keep your immune system strong while nourishing your body with this overall wellness smoothie. A great way to start your day.
Ingredients:
1 small carrot, chopped
1-2 navel oranges, peeled
1 small knob of ginger, peeled
½ cup dairy free milk, such as Coconut milk
½ frozen banana
¼ cup yogurt
¼ teaspoon turmeric
Dash of lemon juice
½-1 cup ice
Add the first four ingredients to the blender and blitz until smooth. If there are chunky bits, you can strain the mixture. Add in the remaining ingredients and blend again. Adjust to your preference (add milk to thin, ice to thicken).
For Inflammation
In the mood for something warm? Try this soothing latte packed with anti-inflammatory ingredients that will settle your stomach while keeping you satisfied.
Ingredients:
1 heaping teaspoon fresh or ground turmeric
1 teaspoon peeled and roughly chopped ginger
1 tablespoon coconut sugar
2 teaspoons coconut oil
Pinch sea salt
1 cup almond milk
Ground black pepper (optional for garnish)
Combine the first 5 ingredients in a blender. Heat the almond milk in a saucepan over medium heat until just simmering, avoiding boiling. Pour the heated milk into the blender with the other ingredients and blend until combined and smooth. Pour into a mug and garnish with the ground black pepper. 
Energy: 
https://goop.com/recipes/morning-matcha-smoothie/
Digestion: 
https://helloglow.co/4-healthy-gut-smoothie-recipes/
Wellness: 
http://www.lovemefeedme.net/cold-fighting-wellness-smoothie/
Inflammation: 
https://goop.com/recipes/ginger-turmeric-latte/