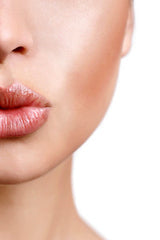 If you're investing in cosmetics for Halloween looks, you might as well focus on ones that you can use later on too. That's why today, we're focusing on defining the best makeup shades for you – specifically, for warm skin tones. Read on below to see the five best makeup shades for warm skin tones.
Let's start by determining what a 
warm 
skin tone is. A warm skin tone can be defined by having yellow or golden undertones in your skin. This means that if you look at your veins in direct sunlight, they tend to look green, rather than blue (which is what you would see for a cool skin tone). Also, people with warmer skin tones usually tan very well, instead of burning.
Sound like you? If so, the following are five makeup shades that will flatter you and your skin tone!
Orange-Reds: These hot reds flatter warm skin tones because the orange base compliments the golden base in the skin.
"Earthy" Browns: Shades of brown that seem to have a red base to them are going to look best on you! Shades like mahogany and chestnut - so most shades that sound like wood - are going to look amazing because of that earthyfeel they have to them.
Berry: Rich berry and wine colors look great on warm skin. The more the color leans towards red, the better it is going to look. Red tones more than blue tones are your friends when it comes to this color range.
Coral: The warmth these shades have in them really compliments a warm skin tone. Try to find more orange-based corals, as they tend to have more red in them and can bring a healthy flush to the skin when used properly.
Green: Once again, keep in mind the word earthy. Olive and moss colors look best on warm skin tones.
Makeup for warm skin tones centers on finding shades with red, orange, and yellow undertones. Steer clear of blue undertones, as they can tend to wash out a warm skin tone. If you stick to these tips, you can't go wrong with whatever you stock in your makeup cabinet.
Have more questions about what shades are best for you and your skin tone? Check out our
Makeup Consultation, 
which allows our Makeup Consultant to give you tips on what will work best for you, depending on your skin, hair and eye colors, along with a
20% OFF CODE
 for your next order. Want to take a more direct approach? Email our Consultant (Connie) directly at
connie at realpurity dot com
and expect a reply within 24-48 business hours.