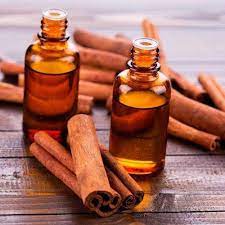 Who hasn't experienced the common cold? Here at Real Purity, half of our employees are struggling through it right now. That's why we decided to take some of our favorite ingredients – essential oils – and tackle the ways in which you can use them for your health. Read on to see which essential oils help prevent the common cold.
Truly, the best treatment for a cold is prevention; that's why essential oils are a great place to start. These natural ingredients often contain antimicrobial properties that prevent the spread of airborne germs. Some individual oils that fall in this category include:
Cinnamon oil
(antifungal, antiviral, antibacterial and antiseptic properties help this oil fight viruses, parasites and inflammation), 
Clove Bud
(combats any bacterial, viral or fungal infection; particularly recommended for Lyme disease), Lemon Eucalyptus (highly effective for bacterial and viral infections of the respiratory system)
,
Oregano
(a proven antibacterial which can help fight sinus infections) and
Peppermint
(an ingredient that helps relieve headaches caused by congestion).
There are also several proprietary blends on the market. As noted in the 
Essential Oils Pocket Reference
, one blend which is highly effective is called Thieves Oil and contains a combination of highly antiviral, antiseptic, antibacterial and anti-infectious essential oils, including clove, lemon, cinnamon bark, rosemary and eucalyptus radiate.
Wondering how to use these essential oils? There are a
variety of methods
, including diffusion, inhalation (like dabbing essential oils onto a handkerchief that you carry to inhale periodically), and/or topical application (which we recommend doing only after mixing essential oils with a carrier oil, like jojoba oil, sesame seed oil or coconut oil). Should you decide to use topically, you can massage a few drops into your forehead, nose, cheeks, lower throat, or chest 1-3 times daily.
However you decide to use essential oils, you should always research your ingredients before beginning any type of regimen. Choose carefully, depending on your own health care needs and the potency of the essential oils you're using.
Ready to take charge of your health? Take this chance to test out items like 
the Real Purity Burn & Cold Sore Gel
, our
the Real Purity Aches Away Spray
or
Dr. Rich's Magnesium Oil Spray
, all of which ease aches and sores related to cooler weather and persistent colds. And don't forget – you can take $5 off any order $30 or more through Saturday, November 19, 2016 at midnight (PST). Just use code
5OFF30
at checkout.